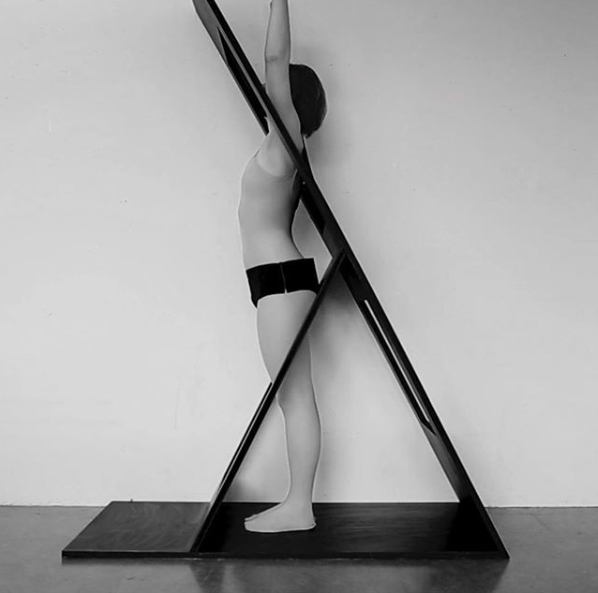 CLASH PROJECTFashion By Non-Fashion Designers
Since the beginning of FASHIONCLASH Festival in 2009, CLASH Project invites 10 artists and designers per year to translate their work into wearable catwalk pieces. Participants from different art and design disciplines are challenged to transfer their practice, both materially and conceptually to a different medium. CLASH is the perfect opportunity to step out of your artistic comfort zone - to play and to experiment with other forms of art. The participants are professionals who represent various artistic disciplines, such as fine arts, product design, jewellery, performance and photography. All disciplines except fashion are possible. The CLASH project has become an iconic project, forming one of the highlights of the FASHIONCLASH Festival, and its outcome is always refreshing, captivating and trendsetting.
The CLASH Project will be represented on the catwalk in the Show Program during 'Fashion My Religion!', the 10th edition of FASHIONCLASH Festival, 15-17 June 2018 in Maastricht. The CLASH show will take place on Saturday the 16th of June. The fitting will take place on Friday the 15th of June.
For more information and an overview of CLASH project, please refer to our website http://fashionclash.nl/tag/clash-project/
Participants:
Caz Egelie is an installation and performance artist based in Utrecht in the Netherlands. As a student at the Utrecht School of the Arts, he participated at Startpoint 2017, and is currently working on shows in Zwolle and Den Bosch.
Simone Schuffelen, based in Maastricht, describes herself as an artist, filmmaker, comedian, dragqueen Lady Louise, MC and singer of Los Dansing Queenc. Her art combines video, installation, performance and mixed media.
Tim Prins is an architect who studied at the Technical University of Delft and Sci-Arc in Los Angeles. He is currently in the lead of his own architecture office in Maastricht, named Studio Stad, which has gained international recognition. The signature of Studio Stad can be described as critical, light and research driven. Tim has also designed the exhibition spaces for FASHIONCLASH for several years.
 Kris Vleugels is social textile designer, a graduate from the Design Academy in Eindhoven. Exploring how textile can be used as a tool to enhance social behavior, she also works with research, concept development, film, graphic design and product designer.
Cox Janssen is a designer and a recent graduate from the Eindhoven Design Academy. She works with graphic design, illustration and textile. Through her work such as the 'Time Included Cloth' project, she combines textile, ecology and sustainability.
Dasha Tsapenko, is an architect and artist from Ukraine based in the Netherlands. As an Architecture (Ukraine) graduate and Social Design (The Netherlands) student, Dasha aims to put the relation between architecture, contemporary art, design and sociology into perspective, having the human body as her departure point. She has also been selected by the Jan Van Eyck Academy for a post-academic year of research on her own projects.
Mies Loogman is a graduate of the Design Academy in Eindhoven and has already started her own company that focuses on information design. She wants to make complex information more accessible to the public and involve them in the fast evolving developments that are more difficult for a non-expert to understand.
Aurélie d'Incau, a recent graduate of Maastricht Academy of Fine Arts,  has participated in various exhibitions and puts her focus on life in communities and identity. She likes to involve her audience in her projects in order to present the true impact of collectivity and believes play can be a form of highest education.
Kristofers Reidzāns is a Latvian born product and footwear designer, who studied at the Design Academy of Eindhoven. He focuses on designing objects and concepts relating to the human body by combining it with knowledge of his industrial design background.
Danika van Kaathoven is a product designer and graduate from the ArtEZ University of the Arts in Arnhem. In her work, she plays with the interpretation and 'rules' of everyday objects, and explores the amazing potential of these objects and finding hidden shapes and silhouettes in our daily lives.